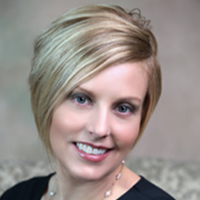 Challise started her cosmetology career in 1991. She has seen a lot change throughout the beauty industry over the years. Challise was a wig and make up apprentice with the Atlanta Opera for 5 years, and she freelanced with Clayton State University, Kennesaw State University and Georgia State University in their drama departments specializing in hair and make up.
Studying business and marketing at Kennesaw State University, as well as working with SCORE prior to opening Challise & Company, prepared her for business ownership. SCORE allowed her the opportunity to network with, and learn from, a variety of local business owners.
Challise & Company hair | skin | body was founded in 2003. The salon has won numerous awards such as Salon Today Top 200 which is nationally recognized and earns the salon the respect and admiration from other salon owners. Challise continues her education for the business and the field by regularly attending business and trade seminars.
When not working Challise enjoys spending time with family. She and her husband have 3 children and live in Woodstock, Ga. She feels strongly about a servant leadership which she strives to bring to her staff and clientele daily. This industry drives her to explore the inner beauty in each person and bring that out in her clients.