Meet Our Team
Challise & Company hair | skin | body hires team members who are dedicated to the salon and spa industry. We pride ourselves in continuing education to stay ahead of the industry trends to provide our clients with up-to-date styles and techniques for everything from hair to massage to skincare and nailcare.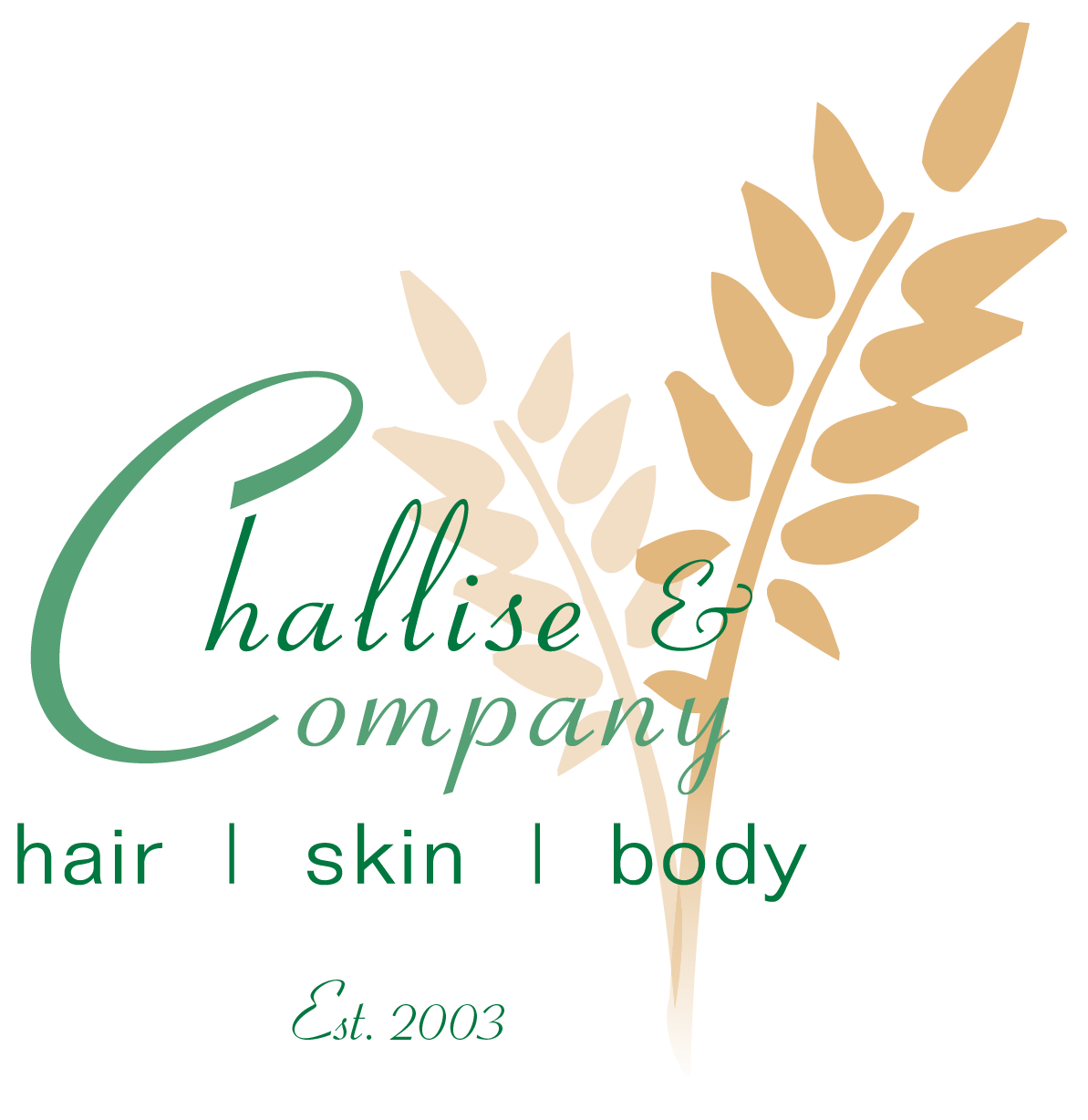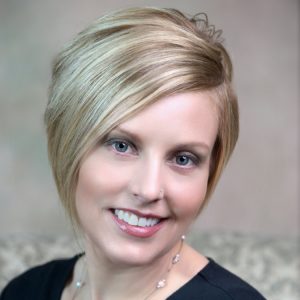 Challise Copeland
President / Sr Master Cosmetologist
Meet Challise
Challise started her cosmetology career in 1991. She has seen a lot change throughout the beauty industry over the years. Challise was a wig and make up apprentice with the Atlanta Opera for 5 years, and she freelanced with Clayton State University, Kennesaw State University and Georgia State University in their drama departments specializing in hair and make up. Studying business and marketing at Kennesaw State University, as well as working with SCORE prior to opening Challise & Company, prepared her for business ownership. SCORE allowed her the opportunity to network with, and learn from, a variety of local business owners. Challise & Company hair | skin | body was founded in 2003. The salon has won numerous awards such as Salon Today Top 200 which is nationally recognized and earns the salon the respect and admiration from other salon owners. Challise continues her education for the business and the field by regularly attending business and trade seminars. When not working Challise enjoys spending time with family. She and her husband have 3 children and live in Woodstock, Ga. She feels strongly about a servant leadership which she strives to bring to her staff and clientele daily. This industry drives her to explore the inner beauty in each person and bring that out in her clients.
Carrie Cox
Vice-President / Sr Master Cosmetologist
Meet Carrie
Carrie is a mom, wife and co-owner of Challise & Company hair | skin | body. She is a licensed master cosmetologist and has been in the industry since 2001. Carrie graduated from Sprayberry High School and attended Kennesaw State University in the business management program. She lives in Marietta with her husband Scott and her 2 beautiful daughters. Carrie loves educating her clients in the world of beauty and is passionate about the world we are leaving for our future generations. She is extremely active in our community working hard to make this the best place possible to live, work & play.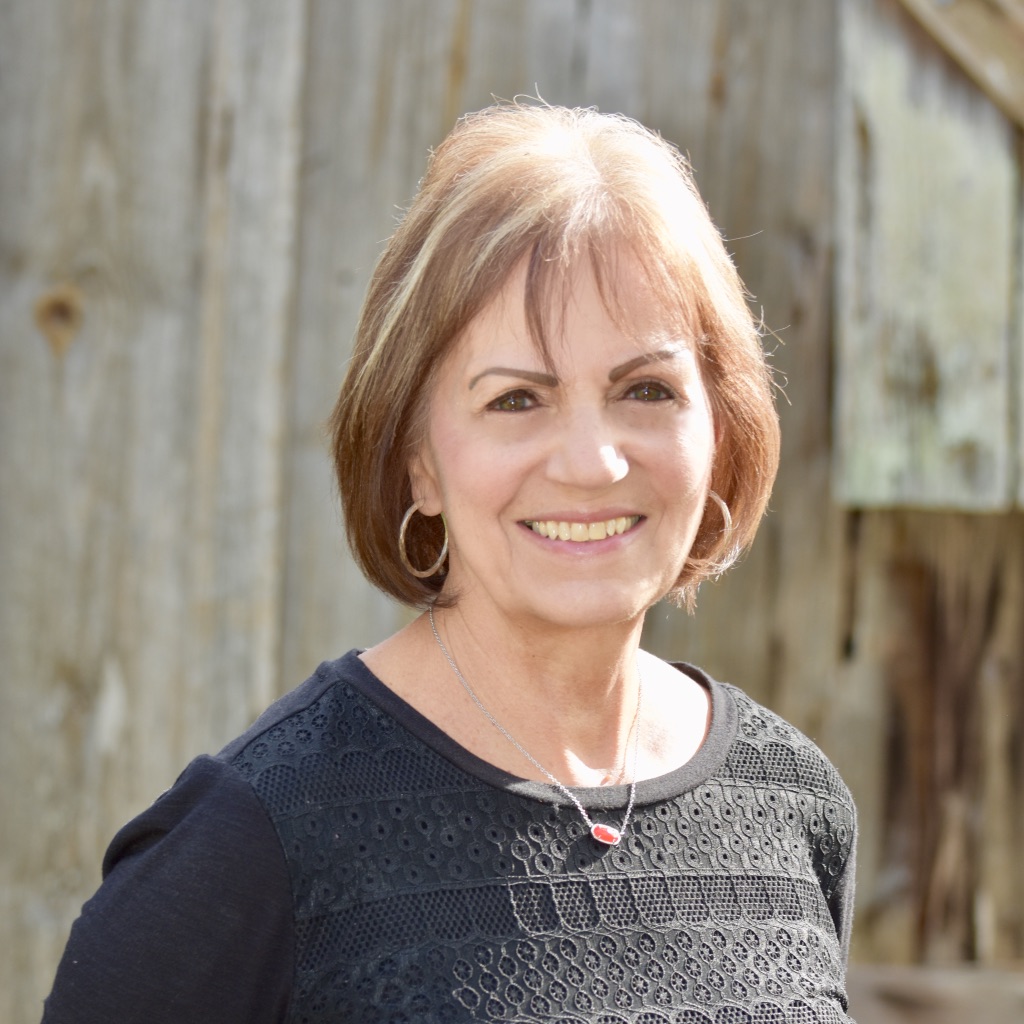 Tina Hughes
General Manager
Meet Tina
Tina's experience is attributed to working in the medical profession for 44 years before retiring in 2014. Patient care, administrative duties, customer service and knowledge of Human Resources contributes to her managerial skills. Since starting at Challise & Company in 2014, Tina has been learning about the beauty industry by attending classes at the Aveda Institute, going to seminars and salon management classes. Tina relocated to Georgia from Ohio 29 years ago with her husband John and 3 daughters, Challise, Heidi and Jony Jo. She and her husband love spending time with their 7 grandchildren – family is her main priority, They also love their "baby" dog Dunkin. Tina enjoys talking and getting to know our clients and having the opportunity to be part of our team here at Challise & Company.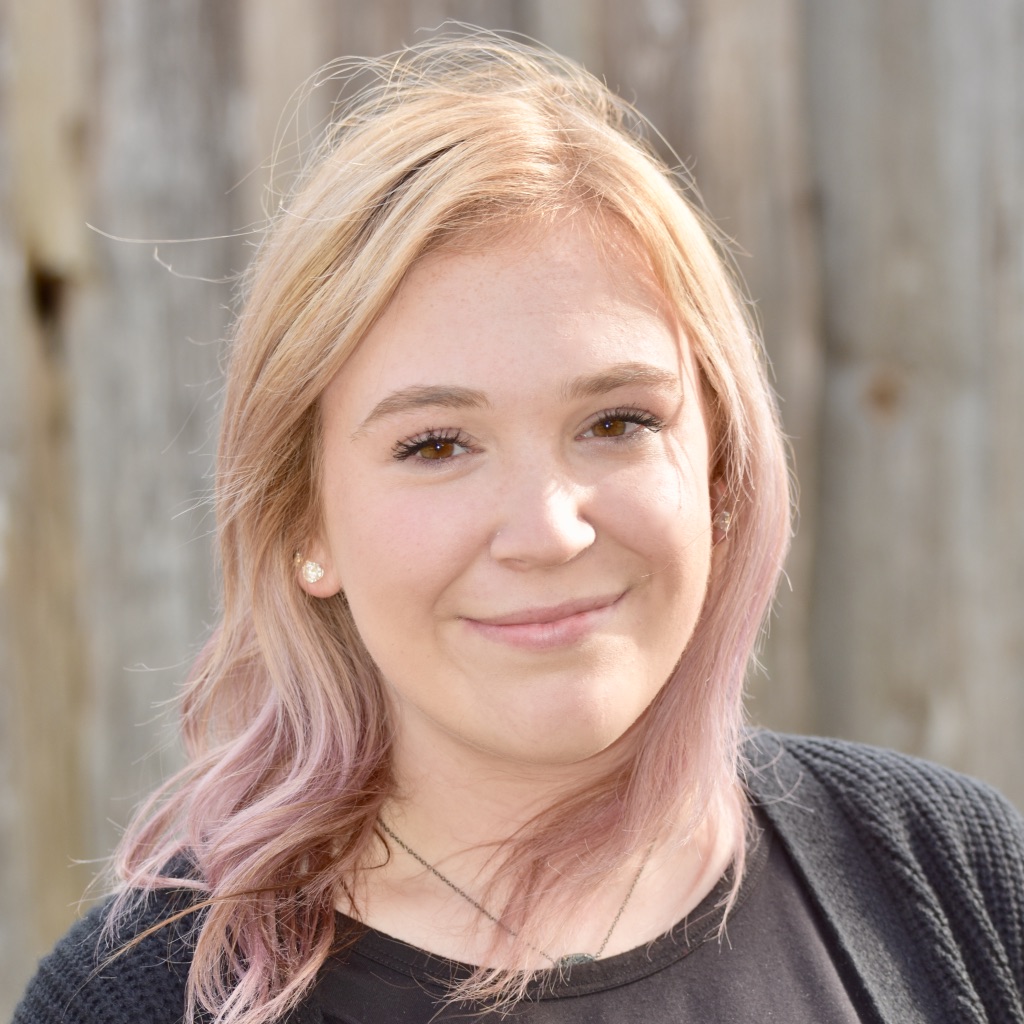 Mady Stinnett
Assistant Salon Manager
Meet Mady
Mady's career vision started early! Mady has been wanting to own a hair salon since the age of 12. Mady is extremely passionate about everything involving hair. She loves meeting new people. Mady loves learning and being by the stylist's side. Mady is currently attending cosmetology school and is looking forward to the day she graduates and becomes a Master Cosmetologist.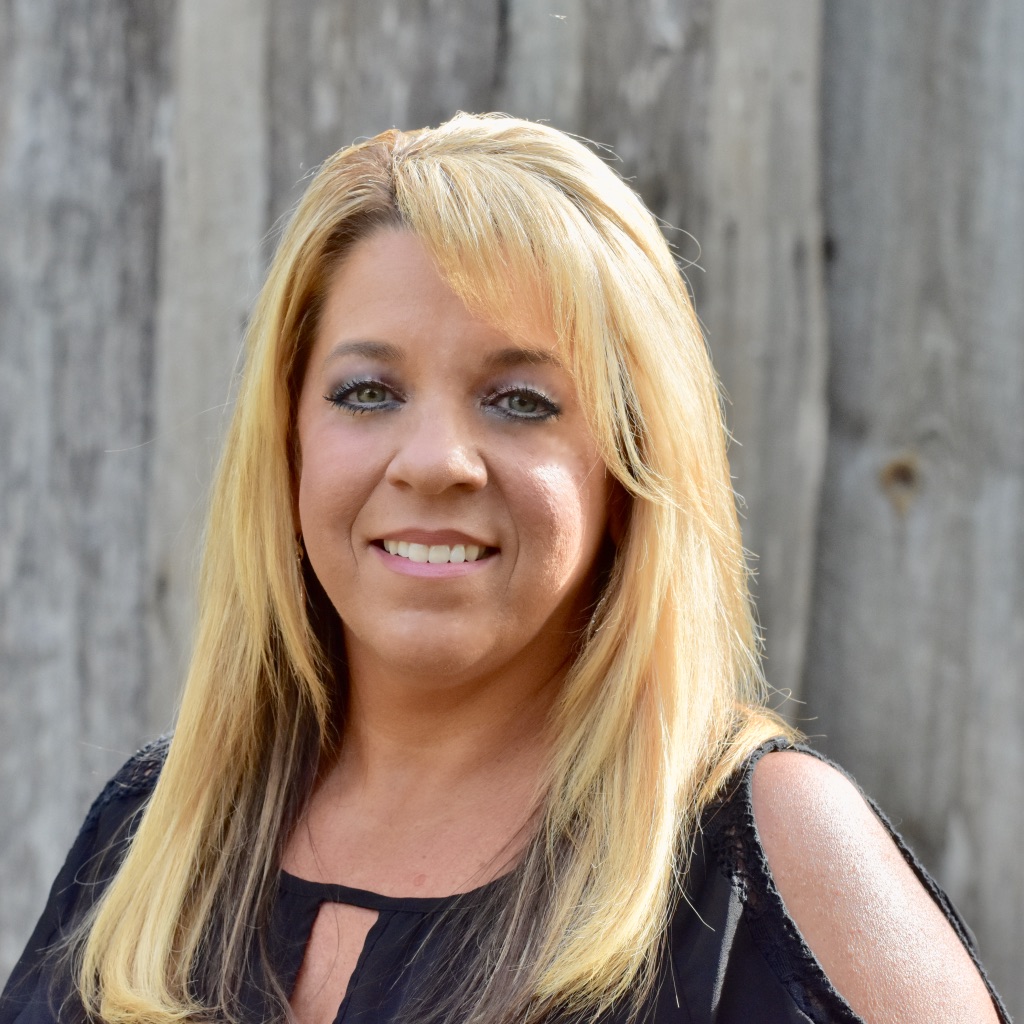 Stephanie Krauss
Sr Master Cosmetologist
Meet Stephanie
Stephanie has been a Master Cosmetologist for 32 years and a team member of Challise & Company for over 13 years. She specializes in Aveda color, precision cutting, perms and special occasion styles. She also has extensive training and knowledge of the Aveda product line.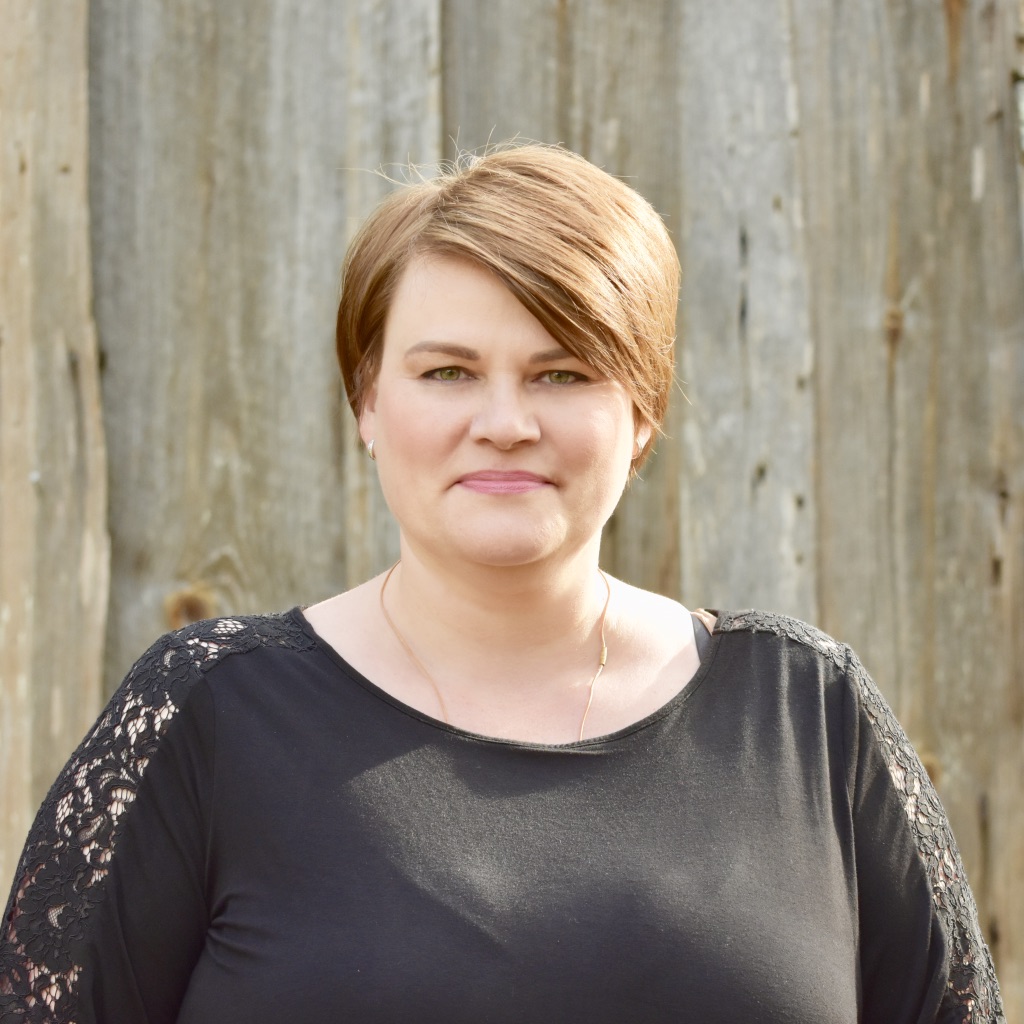 Anya Stetsenko
Sr Master Cosmetologist
Meet Anya
July 2018 Anya celebrated 20 years in the salon industy. As a Master Cosmetologist she loves everything about styling, coloring, and cutting hair – always looking for new ways to make her customers feel even more beautiful than they already are. Besides working behind the chair she has worked for the L'Oreal School and Aveda corporate. Anya loves spending time with family and friends – including regular trips back to Russia to visit her home town. She recently dropped her son off at LSU to begin his first year in college.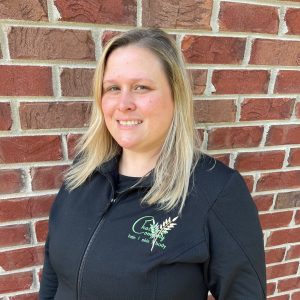 Melissa (Missy) Lippman
Sr Master Cosmetologist
Meet Missy
Melissa, known as Missy at that salon, started her career in cosmetology in West Palm Beach, FL 18 years ago. Melissa is married to her husband Jeffrey of 15 years (as of May 2021) and they have 14 year old boy/girl twins. Melissa started at Challise & Company hair | skin | body over a year ago.
During the week Melissa works at the assisted living facilities managed by Challise & Company, where she enjoys doing services for the seniors and seeing their faces light up after being pampered. On Saturdays Melissa works at the main providing a full array of hair services, as well as facial and underarm waxing and skincare services.
Melissa's favorite service to perform is hair color because she loves to see the transformation from beginning to end and watching happy clients leave the salon with a fresh new look.
As the Aveda Ambassador for Challise & Company hair | skin | body, Melissa attends extra training through Aveda to keep the team informed of new products and services offered by Aveda. She enjoys expanding her knowledge through online classes to ensure she is up-to-date on current trends.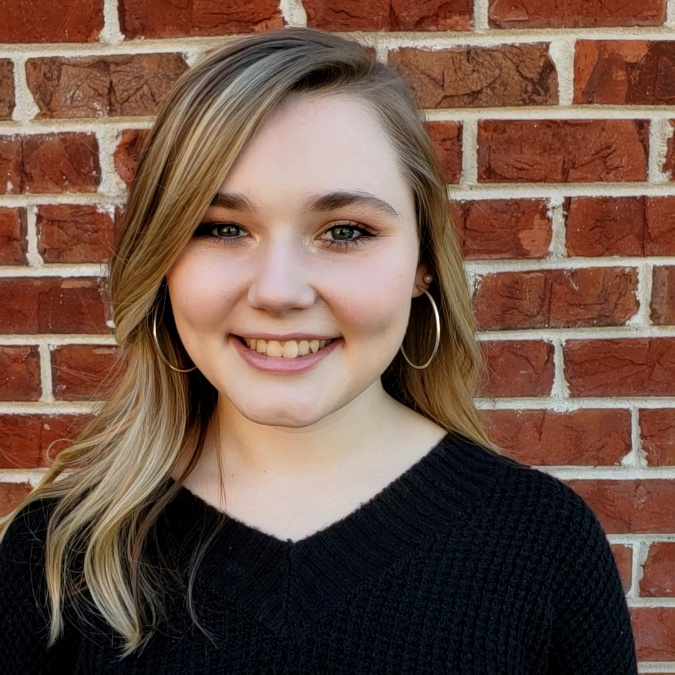 Taylor Turner
Master Cosmetologist
Meet Taylor
Taylor has been working at Challise & Company hair | skin | body since 2019. She started as an assistant working with the stylists to ensure each client had the best service and filled in at the front desk as needed. Taylor attended cosmetology school at Paul Mitchell the School Esani and graduated in October 2020. Upon graduation, Taylor transitioned from being a stylist assistant to a Master Cosmetologist taking care of her own clients. While working behind the chair, she is also continuing her education to ensure she is able to offer more services to her clients and would like to specialize in color.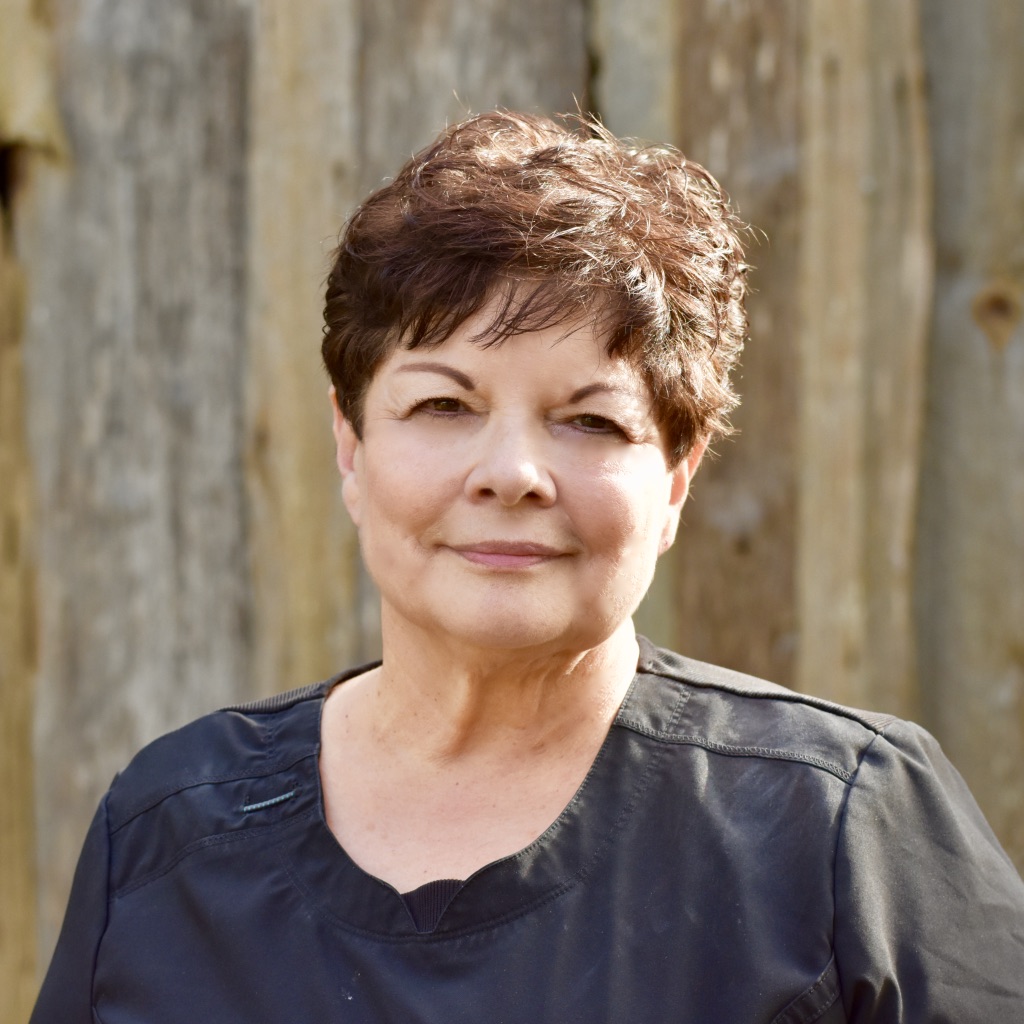 Judith (Judy) Shuman, R.N.
Aesthetic Nurse
Meet Nurse Judy
It's hard to be beautiful and even harder to feel beautiful. Botox® and facial fillers offer affordable and painless avenues to looking younger and can transform a client's appearance in minutes!  Rather than merely injecting, applying product or treating the face and body, as an aesthetic artist I shape and sculpt the face in a way that reclaims each person's unique beauty by accentuating his or her most positive features. An important consideration with any facial rejuvenation treatment is that the result looks natural, younger, refreshed and rejuvenated.  I recognize and take very seriously the potential for Botox® and fillers to increase confidence, improve self-esteem and lead clients towards success in many areas of their life. (Personal Standards & Philosophy for Injecting – Judy Shuman, RN)
A graduate of Piedmont Hospital School of Nursing in 1973, Judy began her nursing career as a Labor and Delivery Room nurse. At a time when "family centered maternity care" and fathers in the labor and delivery room were new concepts, she organized and taught the first Lamaze Childbirth Education Classes in Cobb County. As the need for pre-natal education continued to grow, Judy developed and taught prenatal, breast-feeding and parenting classes. After raising four children, Judy returned to nursing and found her new niche, aesthetic nursing. The difference between those that pick up a paintbrush and place color on a canvas and those that can turn the canvas into a work of art is artistry. The same difference exists for those who practice aesthetic artistry. Rather than merely injecting, applying product or treating the face, as an aesthetic artist Judy shapes and sculpts the face in a way that reclaims each person's unique beauty by accentuating their most positive features. For 20 years along with her husband, Dr. Robert Shuman, Judy was co-owner of Physician's Choice – Face & Body Group Med-Spa. Judy was married to Dr. Robert Shuman for 40 years. They were blessed with four children and five grandchildren. After a long battle with Lupus, Robert passed away in October 2017. Without Dr. Shuman to serve as Medical Director, Judy made the difficult decision to close Face & Body Group. Challise Copeland and Carrie Cox, owners of Challise & Company, one of the top 200 salons in the country, stepped up and opened their doors and hearts to Judy. Now, under the direction of Dr. Dwayne Watkins, Medical Director, Judy continues to offer clients Botox® and Juvederm® at her location at Challise & Company. The tremendous support and comfort Judy and her family received from Hospice care during the finals days of Robert's life made a lasting impression on Judy. She now divides her days between Challise & Company and providing care as a Hospice RN. Judy keeps balance in her life with frequent family gatherings, attending church, activities with her children and grandchildren and enjoying the companionship of her English Cream Golden Retriever, Rhett Butler.
Chachy Dee
Microblading Expert
Meet Chachy
A self taught makeup artist and YouTube enthusiast, her love for enhancing natural beauty led to her discovery of microblading. Chachy then trained with Solé beauty to become a microblading specialist and obtained her cosmetic tattooing license soon after. She has performed thousands of procedures across the metro Atlanta area as well as Miami. Chachy is known for her welcoming personality and great attention to detail, she loves servicing her clients and is continuously working to master her craft.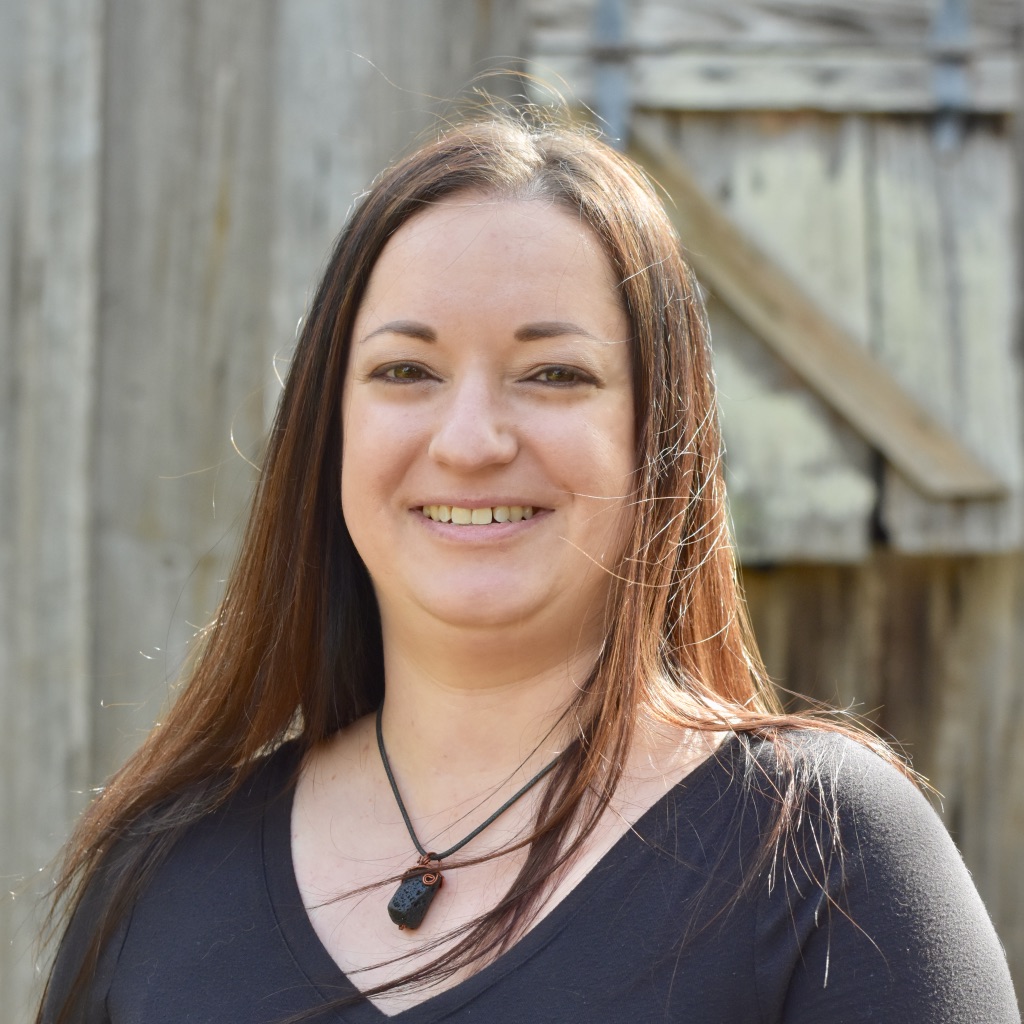 Courtney Cox
Massage Therapist / Spa Manager
Meet Courtney
Courtney graduated from the Massage Institute of Cleveland in Tennessee in 2012. She is able to provide her clients with a therapeutic touch, getting into the muscles as needed, but also giving the client a deep sense of relaxation. Every client's body is different, therefore Courtney creates a special massage experience customized just for them. At Challise & Company Hair | Skin | Body she provides her clients with Swedish, Deep Tissue, Hot Stone, and Prenatal massage. Courtney lives in Marietta with her boyfriend David and their two furbabies. Nevadah is a Chocolate Lab and Cedar is an Australian Shephard/Birddog. She enjoys being out in nature as much as possible – doing everything from camping to hiking to swimming and more!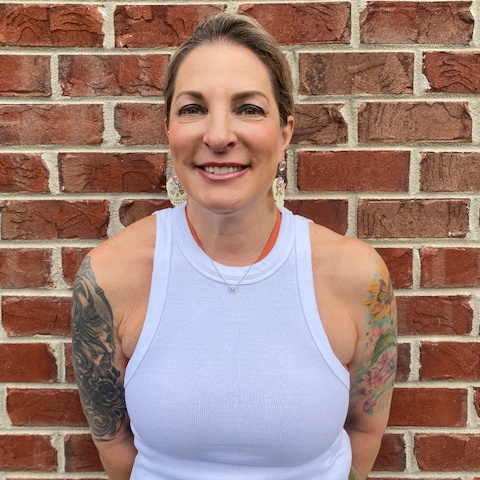 Missie (Mimi)
Sr Master Cosmetologist
Meet Mimi
Missie "Mimi" recently moved to Georgia and has joined us at Challise and Company. She has been in the industry for 35 years. Mimi worked at a salon in her home state of Florida for her entire career and continues to go back once a  month to serve her clientele.
Mimi's love for Aveda started in 1989 and throughout her career she has taken numerous classes in training, business, product knowledge, cutting and coloring. She became an Aveda mentor, now called an Ambassador when it was first introduced and now carries that title to Challise & Company.
Mimi enjoys all things to do with hair. While being a Sr. Master cosmetologist, she also enjoys inspiring new stylists. During her career she became an in salon educator in cutting and training new stylists.
Stop by and meet Mimi. She would love to help you achieve any hair goals you might have!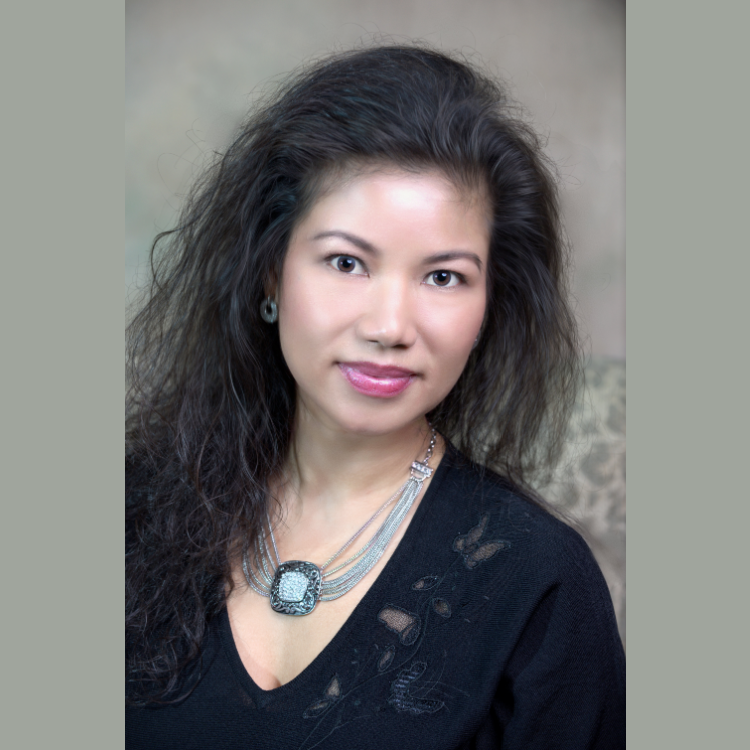 Meet Amy
Amy has over 25 years experience in the nail industry, 15 of those years have been serving the clients at Challise & Company hair | skin | body. When not in the salon, Amy enjoys spending time with her family.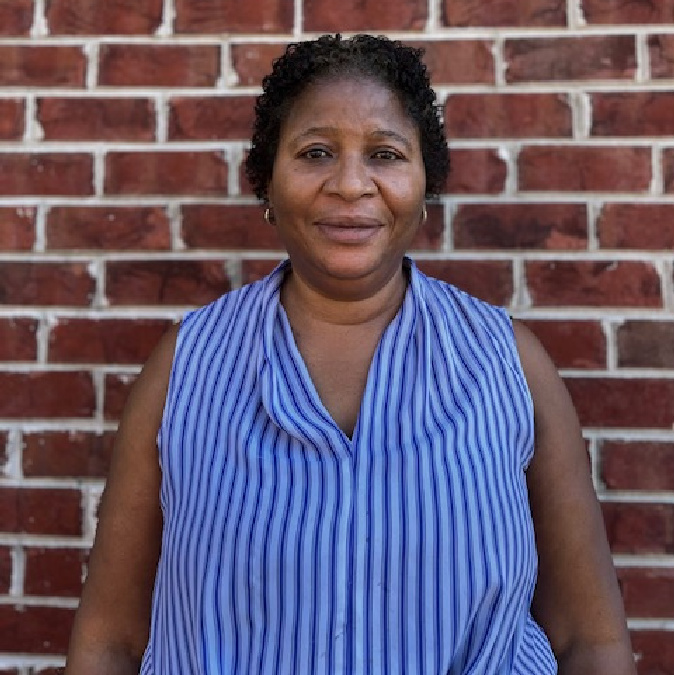 Maria Harris
Sr Nail Technician
Meet Maria
Maria is a graduate of the International School of Skin and Nail care in Atlanta, GA.She has over 28 years of experience in the nail care business, spending 23 years as owner/operator with Nail Advance.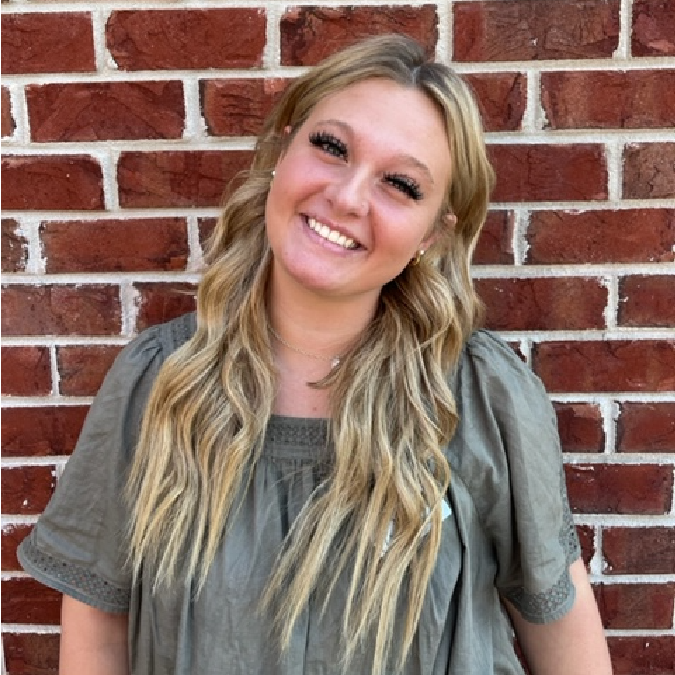 Abigail (Abby) Misencik
Front Desk Coordinator
Meet Abby
Abby has been working at Challise & Company hair | skin | body since 2021. She is a front desk coordinator and an eyelash technician. Abby has always been interested in the hair, skin, and spa industry. She loves seeing happy clients walk in and out our door! When she's not in the salon she loves spending time with friends and family.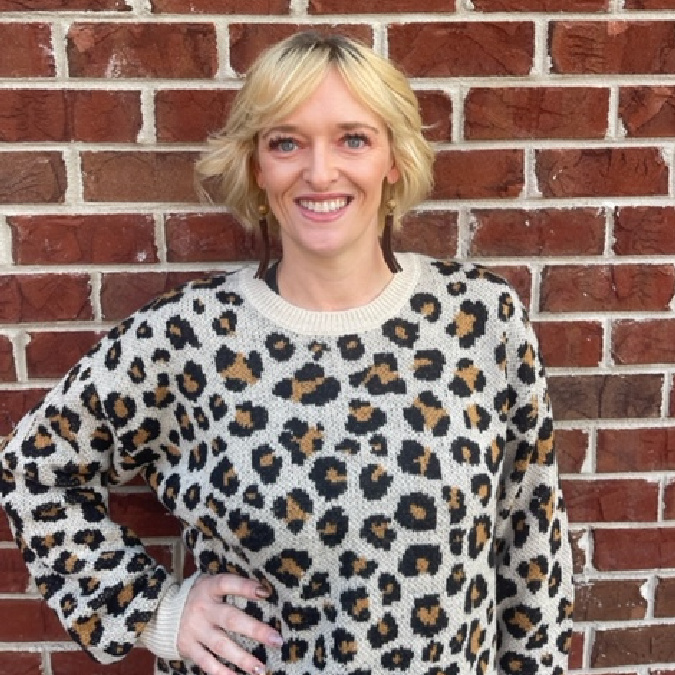 Jasmine
Front Desk Coordinator
Meet Jasmine
Jasmine has a deep passion for all things hair, skin and nails. She loves pampering clients and helping them feel beautiful and putting a smile on their face. Jasmine is apprecnticing to become a cosmetologist.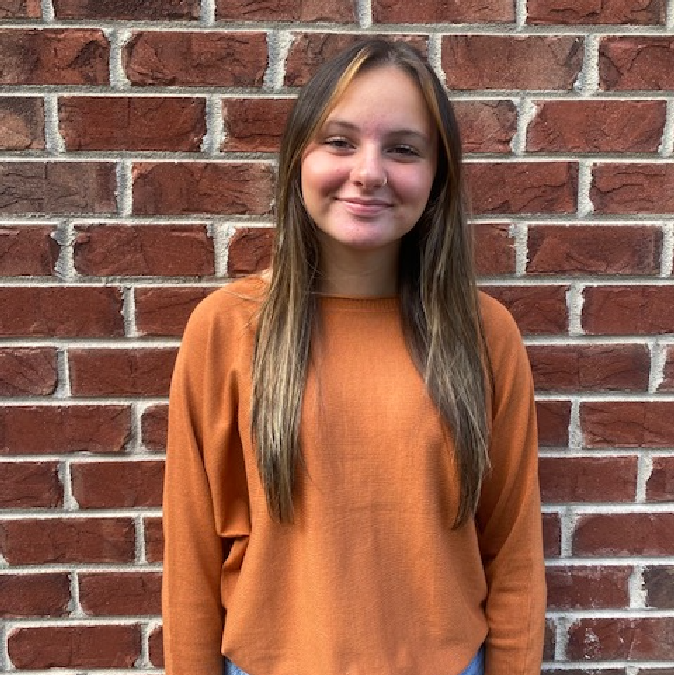 Sadie
Front Desk Coordinator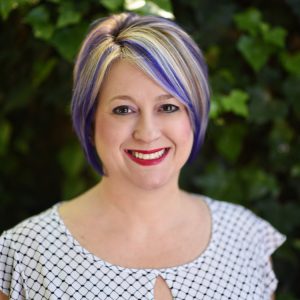 Heather A Stafford
Digital Manager
Meet Heather
Heather brings her previous experience as a salon owner, operations manager, executive assistant and years in retail to Challise & Company to assist with the front desk, administrative tasks and social media content. Heather's love of the salon industry is why she enjoys working with the team at Challise & Company hair |skin | body – it keeps her involved in what she loves.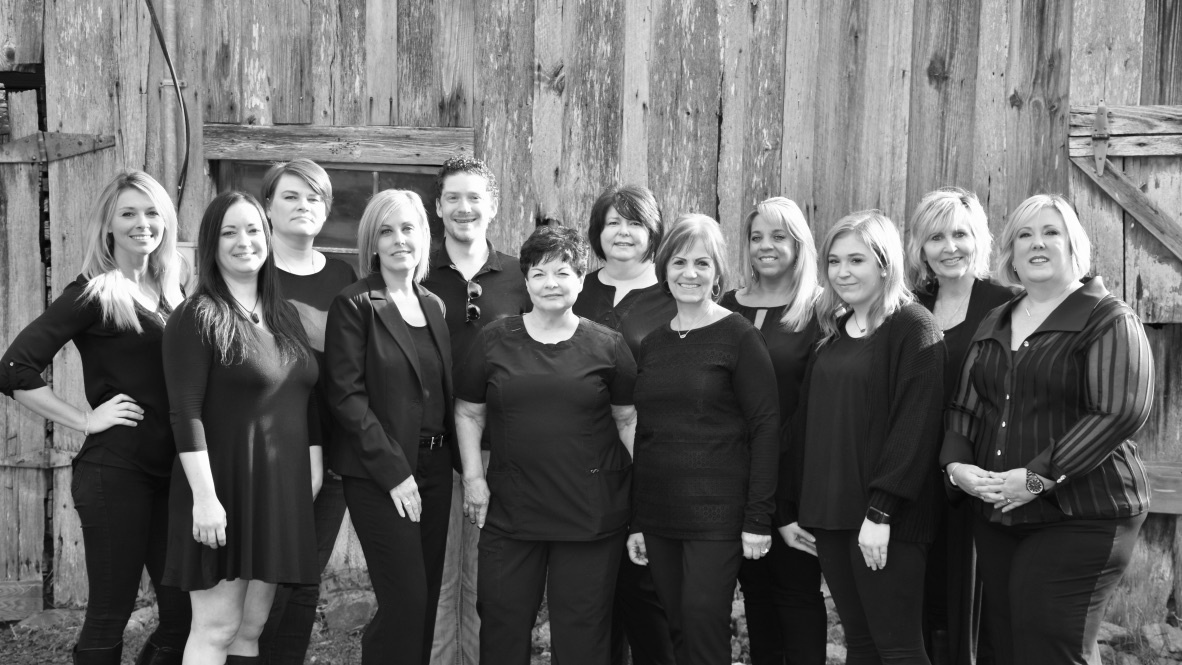 Schedule an Appointment Today