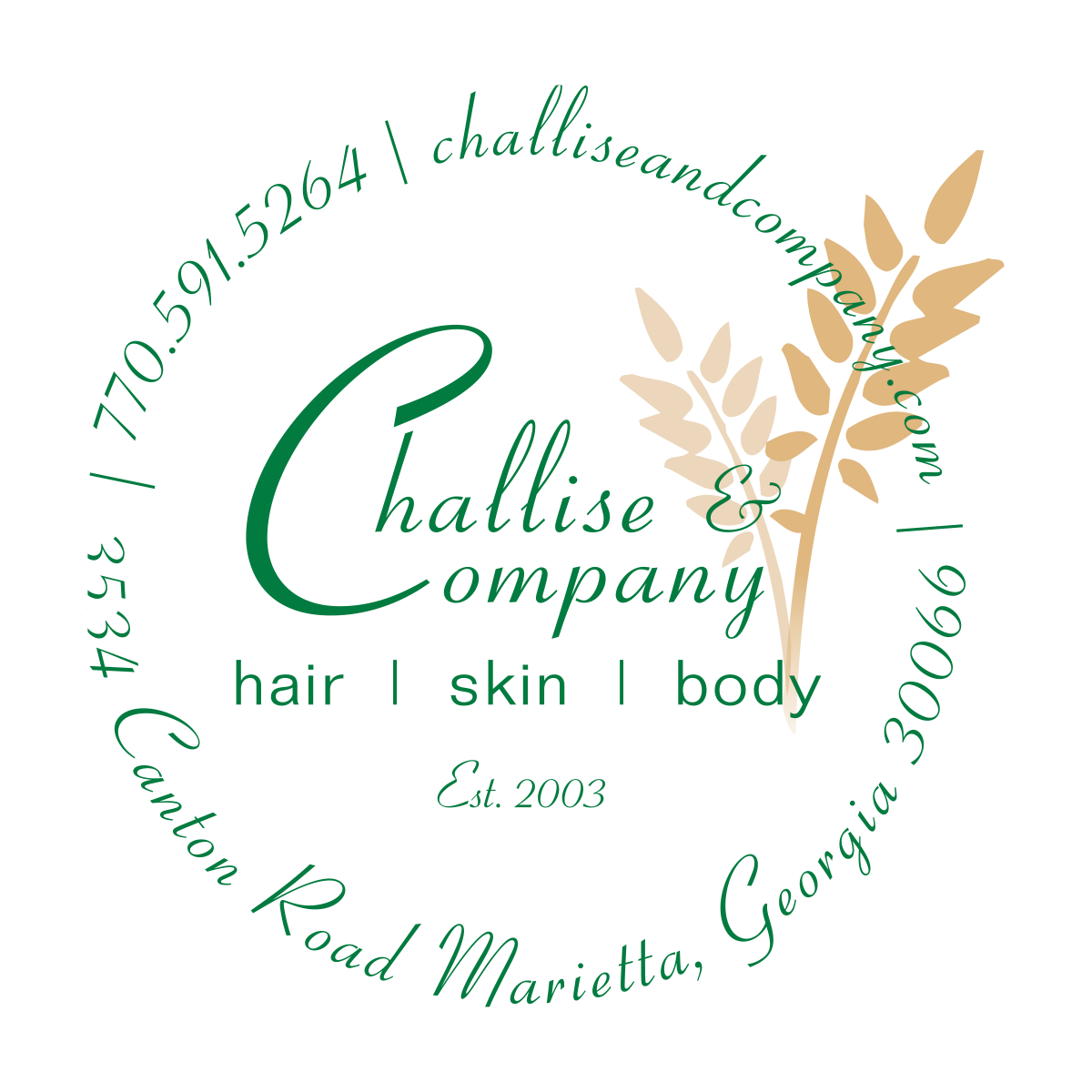 The weather is warming up, Mother Nature is showing us all of the beauty there is in the world and we are excited to celebrate Earth Month and all that Mother Earth has to offer.
A small purchase, of the Shampure Bar, this month will go a long way to help those in other countries who do not have the blessings we have here.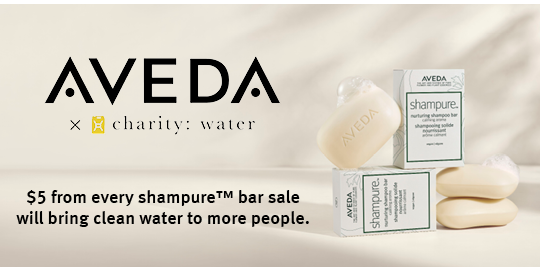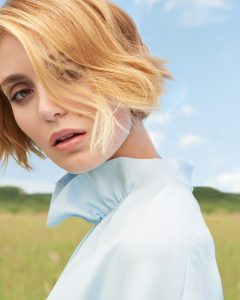 April / Earth Month Specials
April (all month)
$5 of every Shampure Bar sale will help fund clean water projects in India, Nepal, and Madagascar.
Salon Exclusive Offer
Purchase a Shampoo, Conditioner and Masque (Nutriplenish or Botanical Repair) and receive a complimentary Aveda Hair Wrap
*while supplies last
Brighten up your Hair with our
Spring Special!
Book any Blonding Service and Haircut with Mady or Taylor and receive 20% off!
Get Vacation Ready!
Buy 5 Travel Size Aveda products and get two free of the same or lesser value.
Prom Package Specials
Save 20%
Formal Hair Style and Eyelash Extensions or Makeup Application
or
Formal Hair Style, Eyelash Extensions and choice of Makeup Application or Spray Tan
Clearance Sale
25% off select Aveda Products

Congratulations Anya!
Employee of the Month
Thank you Anya for always being willing to go the extra mile. We appreciate your team spirit!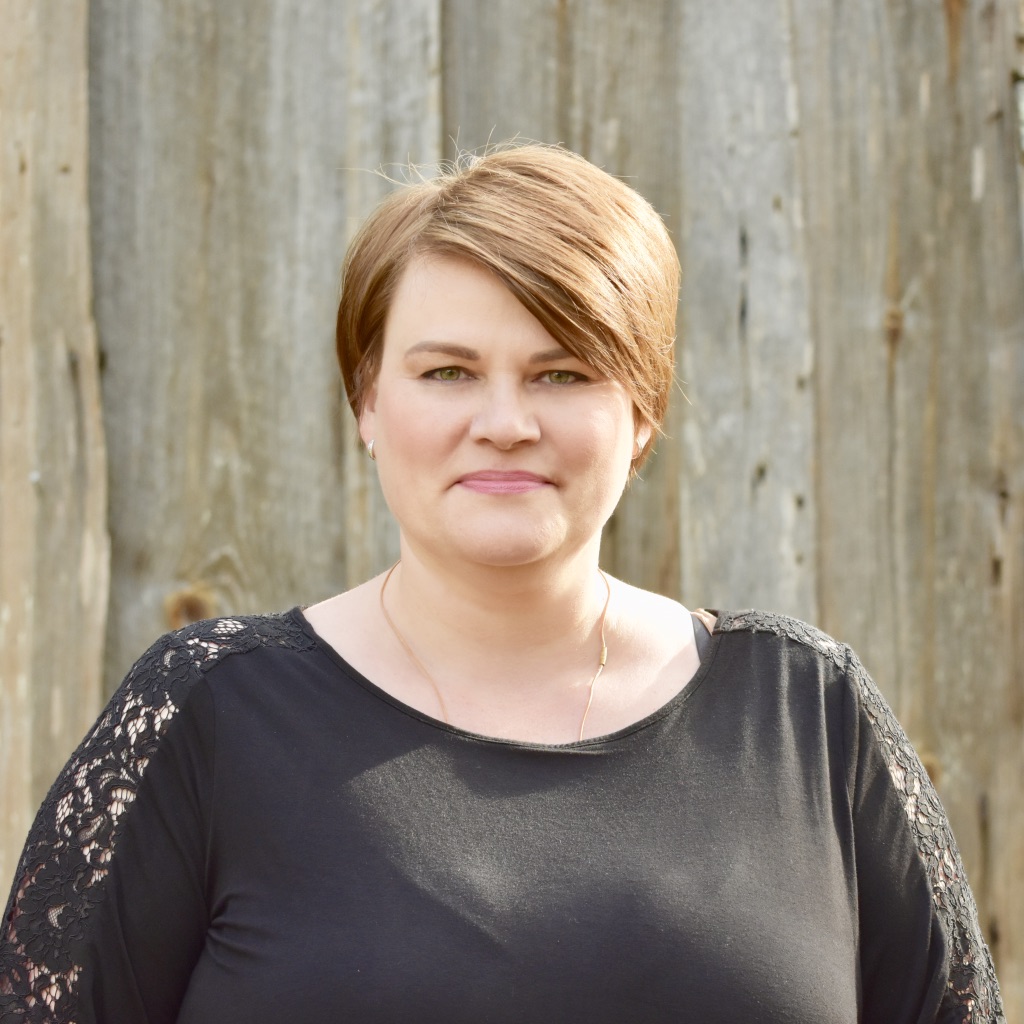 Visit our New "Information Center" to see our Monthly Specials and Salon News!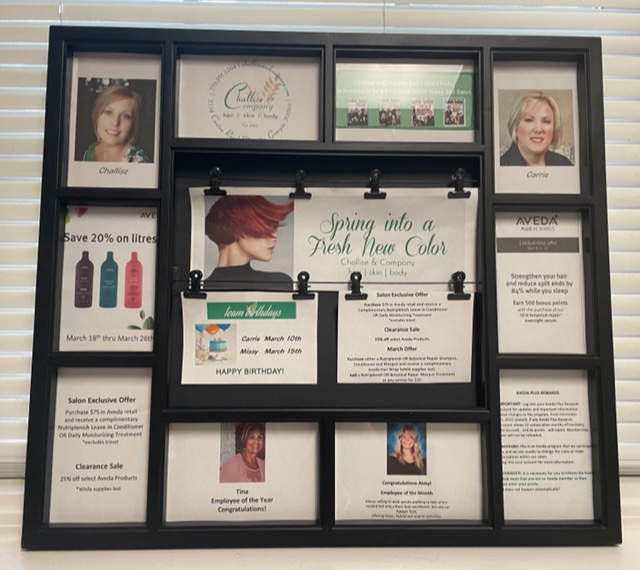 Thank you to everyone who voted for us in several categories for the
Best of Cobb Awards!
We are honored to have won the following titles:
Runner up for Best Nail Salon
Second Place to Courtney for Best Massage Therapist
Runner up for Best Makeup Artist
Runner up for Best Hair Extensions
Second Place to Amy for Best Nail Technician

NEW Smooth Infusion anti-frizz collection on shelves now!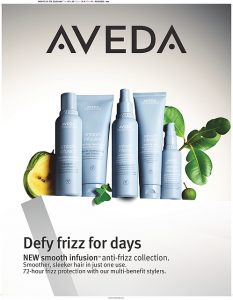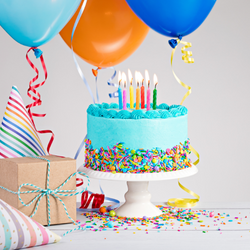 April 30th
Melissa
Help us wish Melissa a happy birthday by saying hello next time you are in the salon!

Upcoming Holidays & Observations
Apr 2 – April Fool's Day
Apr 4 – National School Librarian Day
Apr 10 – National Siblings Day
Apr 15 – National Tax Day
Apr 15 – Good Friday
Apr 17 – Easter
Apr 22 – National Earth Day
Apr 30 – National Hairstylist Appreciation Day

Aveda Plus Rewards
Follow us on Instagram for Aveda specials available online through our dedicated link which gives us credit for your purchases, thereby supporting your favorite local salon, as well as in-salon promotions.
IMPORTANT: Log into your Aveda Plus Rewards account for updates and important information about changes to the program. From December 31, 2021 onward, if any Aveda Plus Rewards account shows 12 consecutive months of inactivity, the account – and its points – will expire. Membership fees will not be refunded. Reminder, this is an Aveda program that we participate in, and we are unable to change the rules or make exceptions within our salon. Log into your account for more information.
REMINDER: It is necessary for you to inform the front desk team that you are an Aveda member so they can enter your points – it does not happen automatically!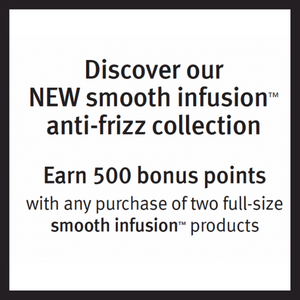 As always you can purchase Aveda products directly through our special link.
Save-a-Bag – you always earn extra points if you bring your own bag or carry your products without a bag.
*excludes travel size

Gift Certificates Available
Gift certificates are perfect for everyone – especially the person who has everything. Purchase in the salon, via phone or on our website 24/7. Electronic gift cards will emailed directly to your recipient upon payment, and there is even an option to delay sending it if you'd like to send it on a particular day.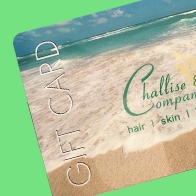 We are hiring experienced stylists, estheticians and nail technicians. Independent contractors welcome. Stop by the salon to drop off your resume or email your resume to Challise.

Keep in touch on Social Media!
If you have not already done so, please "like" and share our social media pages with friends and family. We post updates frequently, so keeping in touch via social media is a great way to stay in the loop.
Facebook | Instagram | Website
We greatly appreciate your reviews. If you enjoy your services, and are happy with our staff, please consider reviewing us on Facebook, Google and/or Yelp.